Our Guide to Medtech
Clinical Investigations
What is the Medtech Clinical Investigation Toolkit?
If you are planning a clinical investigation in Ireland, the Medtech Toolkit provides you with the information needed to do so, in one simple, concise document.
It will help Academic and/or Commercial Organisations to understand the regulatory requirements in Ireland and Europe.
It has helpful links to the relevant regulations, guidance documents and organisations with whom you will need to connect e.g. the National Research Ethics Committee (NREC).
Whether you have a lot of experience conducting Clinical Investigations in Ireland, or are completely new to the area, the Toolkit has something for everyone, and will help you to navigate the Irish system in a more streamlined manner.
The Toolkit is available for free; simply complete the request form below.
The Medtech Toolkit contains information on the following topics: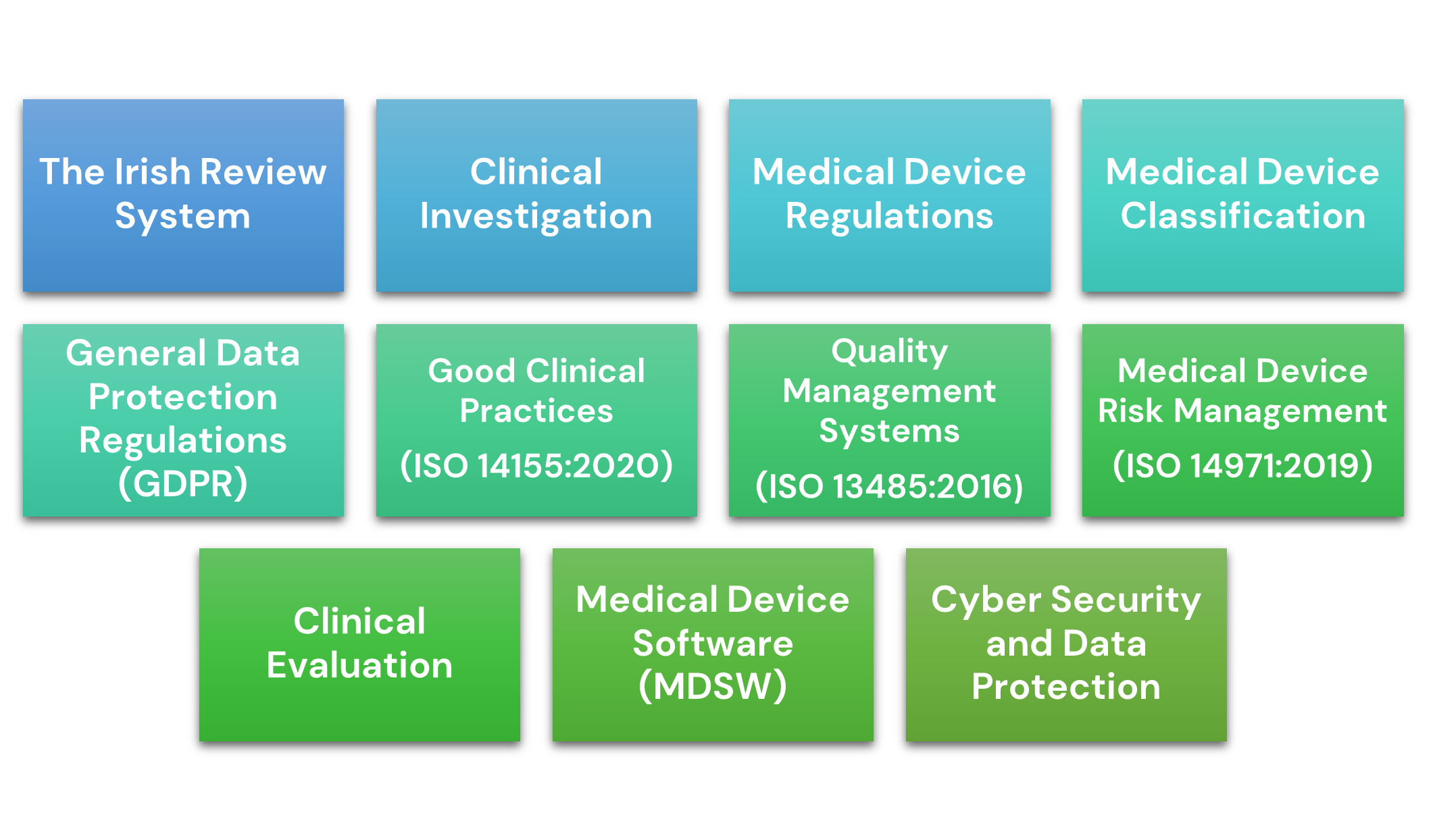 Sign Up to Receive Our Medtech Toolkit
How do we use your data? Find out in our Privacy Policy
All information current as of 23/07/2023